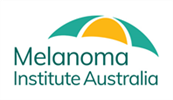 Please send us an email if you are interested in joining an event committee, volunteering at your local event, organising a community fundraising event or for any other general enquires.

events@melanoma.org.au
If you require technical support for your fundraising page, please contact GoFundraise.

Got a question about Melanoma March?
Have you checked out the Event FAQs yet? Click here to see if we've already answered your question. If not, please contact us at events@melanoma.org.au
Got a question about the registration form or your fundraising page?
Please check the FAQ's and visit the GoFundraise Help Desk
Can't find what you're looking for?
Please raise a Help Ticket with our Customer Care Team.