WHO IS MIA?
About Us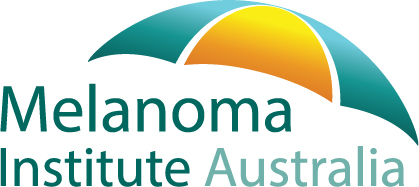 Melanoma Institute Australia (MIA) is the worlds largest melanoma research and treatment facility. Our dedicated team is committed to preventing and curing melanoma. Evolving from the Sydney Melanoma Unit in the early 1960s, we are a not for profit organisation which is helping save Australian lives every day, as we lead ground-breaking research and pioneering clinical trials. People are at the core of what we do. We understand patients; their families, researchers, practitioners and the community all play a role in beating melanoma.
Changing the future
Australia has the highest incidence of melanoma in the world. Every year we see more than 1,600 new patients, as we develop landmark clinical trials and treatments. Collaborating with affiliate organisations and other research centres, here and around the globe, we share decades of expertise contributing to innovative medical care that is making a real difference to people living with melanoma. Through education we continue to raise awareness about sun safety and help prevent melanoma in future generations.
Get involved
We rely on the incredible generosity of the community to continue our vital work. We're very grateful for the help we receive. Ongoing support allows our research experts to continue their work. You can help us by donating, fundraising, volunteering or by taking part in community events such as Melanoma March. Working together we can make melanoma a disease of the past.
To donate to MIA, please click here.
For further information on MIA please visit: www.melanoma.org.au.
About Melanoma
DID YOU KNOW?
Over 11,500 people are diagnosed with melanoma each year, of which 1,500 will not survive

90% of melanomas can be successfully cured if detected early enough

Recent research led by MIA has tripled the life expectancy of stage IV melanoma patients, your support is crucial to our ongoing work

In 20 year-olds, melanoma kills more often than any other single cancer

Melanoma is the most common cancer in Australians aged 15 years

Men are twice as likely to die from melanoma, than women